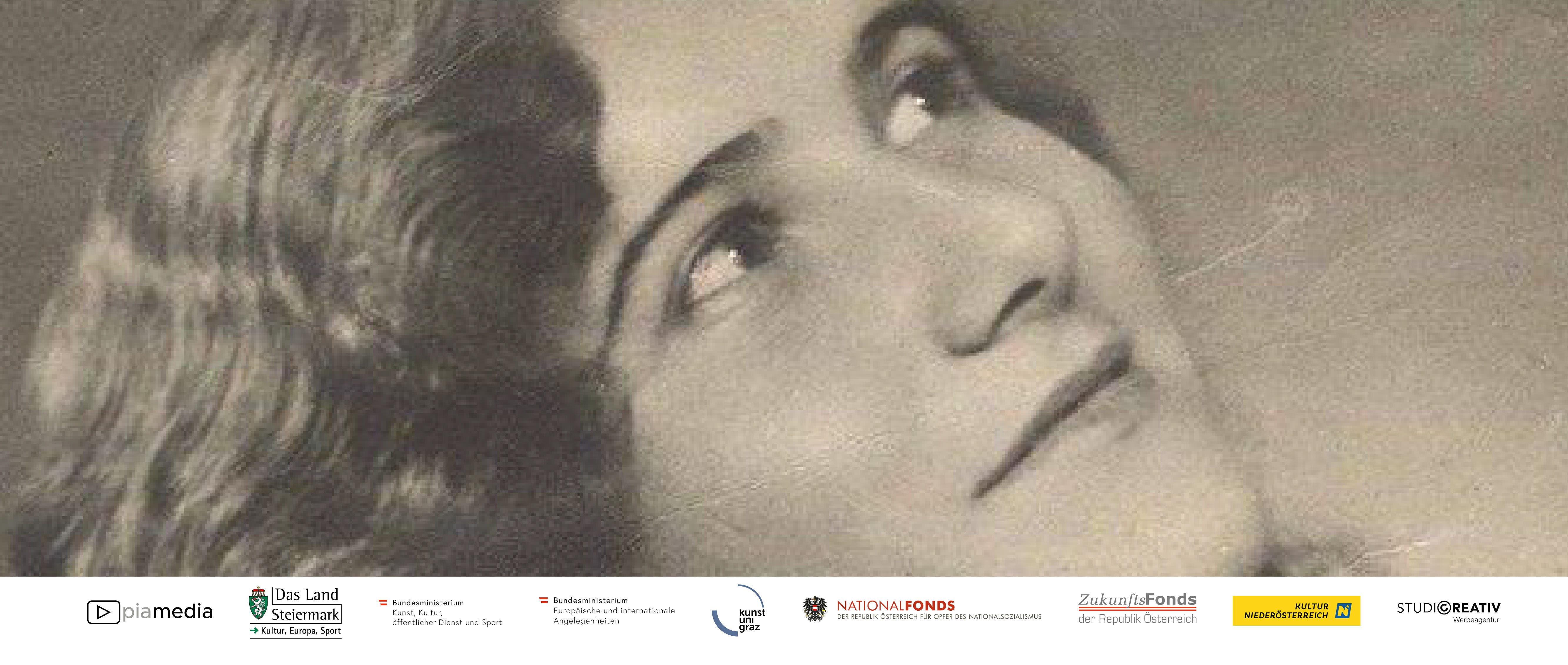 THE MIRACLE
A CHILD HOLOCAUST
SURVIVOR'S LIFE STORY
AN AUDIO DRAMA WITH SONGS
BASED ON THE BIOGRAPHY OF LUCY DEUTSCH
LUCY DEUTSCH (born Lucy Lebovitz in Irshava, former Czechoslovakia, Hungary from 1939 to 1944, and Ukraine today) was 14 years old when she was deported to the concentration camp Auschwitz-Birkenau with her parents and three siblings. While her mother and two younger siblings went straight to the crematorium, Lucy only escaped the gas chamber by pretending to be eighteen years old.


Lucy's faith to be reunited with her family again one day helped her to survive the unimaginable cruelty of the Nazi machinery in the concentration camp. Sadly Lucy was the only one to survive from her family.


After experiencing the totalitarianism of Soviet Russia Lucy decided to leave for Israel and moved to the United States later on. Despite all the hardships she had faced, Lucy managed to establish herself as a successful business woman in Los Angeles, CA.


Lucy poured her memories into dramatic form. With THE MIRACLE Lucy created an intense drama using beautiful music overlining cruel memories of her time in Auschwitz Birkenau. The result is a 'True Holocaust Story with Songs', as Lucy calls it.
Lucy Deutsch's story THE MIRACLE takes us from the beautiful days of her youth in her little village in the Karpathian Mountains to the unimaginable terrors of the Holocaust but also beyond. This is a story not only about survival, but also about perseverance and hope.
Lucy Deutsch, born in 1930, now (2023) lives in Los Angeles, CA.
Content from Vimeo can't be displayed due to your current cookie settings. To show this content, please click "Consent & Show" to confirm that necessary data will be transferred to Vimeo to enable this service. Further information can be found in our Privacy Policy. Changed your mind? You can revoke your consent at any time via your cookie settings.
Consent & Show
Learning materials
Besides the audio drama the production team also created learning materials in German for schools.
The learning materials additionally comprise three oral history videos with Lucy Deutsch, recorded in Los Angeles in January 2022.
Anyone interested to use these learning materials can download them for free here. We are happy to answer any questions that may arise,
please contact [email protected].
ORAL HISTORY VIDEOS With lucy deutsch
Credits
Director: Elisabetha Pejcinoska
Musical Director and Arranger: Christoph Stock
Original Script: Lucy Deutsch
Music Lyrics: Lucy Deutsch and Deedee O'Malley
Story Adaptation & Co-Director: Franz Berner
Executive Producer: Pia Raunjak
Music by Deedee O'Malley, Catherine Joy and Herman Beeftink
With the Collaboration of KUG, the University of Music and Performing Arts, Graz
with KUG Project Coordinator: Hannes Gill
Narrator: Alix Martin
making of
Präsentationsart, Michael and Wolfram Kurzweil
educational material
Leonhard Niederwimmer
Cast
Lucy Lebovitz: Magdalena Hanetseder
Ruchy: Lisa Alexandra Holzner
Rebetcin: Christina Brunner
Fajga: Theresa Autischer
Mary: Nina Puntigam
Rojza Lebovitz: Anastasia Kradenova
Mojshe Lebovitz: Jürgen Heigl
Shapsy: Stephen Weingand-Rohrmoser
Rifchu: Teresa Waclavic
Malchi: Matthäa Pototschnig
Capo Song: Christine Rainer
Capo Speach: Elisabetha Pejcinoska
Female Camp Guard: Jutta Hochörtler
Olga Lebovitz: Irina Maria Antesberger
Russian Soldier: Aron Eichhorn
SS Officer / SS Soldier / SS Doctor: Tibor Papai Hungarian Gendarme / Mickey Deutsch:
Maximilian Oberrauch
Frimchu: Alisa Loboda
Josy: Kimon Adaktylos
music
Music by Deedee O'Malley, Catherine Joy and Herman Beeftink
Music Lyrics by Lucy Deutsch and Deedee O'Malley
String Recording - Daniel Comploi
Audio Production, Editing, Mixing & Mastering - Christoph Stock
Conductor: Carlos Rodriguez Rodriguez
musicians
Floris Fortin
Serhii Zhuravlov
Jevgēnijs Čepoveckis
Alberto Stiffoni
Aleksey Vylegzhanin
Video interview lucy deutsch
los angeles
Volker Arndt, Matthew Roth and Natalie Sutherland
BEHIND THE SCENES OF PRODUCTION